How Recruiters can be a Job Seeker's dream
Published By: Flora Koo – Director, Operations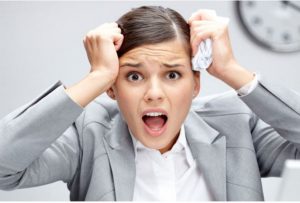 Have you ever seen a job online that you absolutely wanted? You read the job description and knew that you were the perfect fit!  You clicked the APPLY button, attached your resume and hit SUBMIT with eager anticipation.  You then waited for days…weeks…with no response.  This experience has been all too common among job seekers.
This is where recruiters can come in and save the day!
The Staffing Industry continues to be a tremendous growth sector over recent years. In fact, the ASA (American Staffing Association) stated that 'the recruitment industry helps provide jobs for some 16 million employees per year.'  That number alone speaks for itself!  However, there are still many of you who have never worked with a recruiter, and that's where this blog can help! Let's walk through the process to see how it all unfolds…
STEP ONE. INTRODUCTION TO THE OPPORTUNITY. EMBRACE IT!
Many questions will likely race through your mind when a recruiter calls for the first time.  Such questions often include: "Can I trust this person?", "Why are they asking about my salary?", "Should I openly admit that I'm actively looking?", etc… All of these questions are perfectly legitimate and normal.  Recruiters are always looking to create meaningful relationships with candidates, and we understand that that can't happen if trust is not a key part of the equation.
So, ask away! We welcome the questions! Once we establish a possible match, our job is to share with you as many details about the job and company as possible.  In many cases, we are able to give you valuable insights that take you beneath the surface of a job posting that anyone can see online.  We want you to know what you're getting into (or choosing to walk away from).
STEP TWO. THE INTERVIEW STAGE
The interviewing process has become much more complex over recent years with creative and more modern ways to engage candidates.  A candidate who applies directly to a company and is called on for an interview usually isn't provided in-depth details on what to expect in the process. You could interview, again and again, all the while not knowing if you are close to the finish line.  Once again, THIS is where a recruiter's help can provide a leg up and invaluable peace of mind!  Before each search is initiated, recruiters may have an opportunity to ask the hiring manager(s) what the entire process looks like (i.e., process broken down into stages, ideal fill timeframe, level of urgency, etc…).  This means no more guessing games for you!
Additionally, each candidate is often provided with customized coaching before each interview by their recruiter to help build greater confidence and to contribute to a much more meaningful interviewing experience.
STEP THREE. THE NEGOTIATING/OFFER STAGE
This is where the process gets the most exciting! There's interest in your candidacy, and now it's time to talk OFFER! You may not feel comfortable discussing compensation and other incentives directly with a potential employer. Whether this is your first job out of school or if you've gained a Ph.D. in the Science of Interviewing, it's always helpful to gain a new perspective on how to approach this stage of the process, especially from those who understand the market.   The recruiter's job is to continuously act as a liaison between the candidate and client throughout the process, especially when it comes to sensitive topics such as money.  So, as long as your expectations are realistic, recruiters will work to make sure your interests are represented to the fullest.
I've mentioned only a few of the gains you will receive through a partnership with a recruiting firm.  So, the next time you have the opportunity to work with a recruiter, think twice before rushing off the phone and ask yourself, "Could they lead me to my dream job?"