No Time To Hire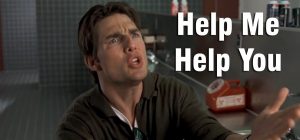 Written By: Catherine Stier, Director of Innovation & Recruiting 
---
The President of a smaller specialty pharmaceutical company called one late afternoon.
President: "We need to hire a Regulatory person 3 months ago. However, I don't have a job description or even a title to start with. Can you tell me about the market?"
Think this is a rare occurrence? It's not. Typically the small and mid-sized companies, who have small to no HR team, don't have the resources needed for evaluating gaps, creating job descriptions, and recruiting for top talent.
Within hours, we sent the President a few job descriptions of different level positions ranging from senior level to director level and did some market research to determine a fair salary range for the area and experience he was looking for. Within 1 week we presented a strong pipeline of local candidates and set up phone interviews. Within 2 months, an offer was accepted.
Germer International isn't just a recruiting firm. We are a solution provider for pharmaceutical & biotech companies. We pride ourselves in helping our clients with situations like this one, every day. Whether it is something as simple as writing up a job description, or as complex as a confidential search for a C-Suite position, we have the resources, the experience and the persistence to provide results and save you time.
Have you ever interviewed, or recruited for, an undefined role?