Get to Know Germer!
Name: Les Schafer
School: Georgia Institute of Technology
Major: Building Construction
Minor: Land Development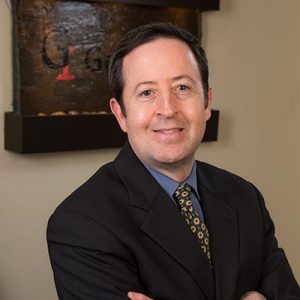 Graduation Year: 1993
What is your title at Germer? Director, Recruiting & Strategy
When did you start at Germer/ how long have you been here? Feb 2010 / Over 10 years
What is one piece of advice you would give to a candidate going through a job searching? Be open and flexible throughout the interviewing process.
What is your favorite part about working at Germer? Being able to reach out to people everyday with the possibility of having the exact job they have been looking for.
What is your favorite part of working with candidates from start to offer? My favorite part is the chance to be able to consult both client and candidate throughout the process in making sure that at every step of the way we are headed to a win-win outcome.
What is the most challenging part of this job and how do you overcome this challenge? The most challenging part of this job for me is working on hard to fill searches (finding candidates with a specific niche skill) that require out of the box thinking in trying to find new sources for candidates.
What is the most important lesson you have learned in this position? To always remember that when I think I know, remember that I don't know. In this moment it will allow me to listen to people with new ears and will force me not to judge them.
What is your favorite thing to do outside of work? Spending time with my family, golfing and playing guitar.