Why is the Recruiter Asking Me Personal Questions?
By David Naider
During the recruiting process, there are many factors at play, some that are out in the open, and some that may create obstacles for the candidate and client that may not be given initial thought.  Many of our candidates are making a move, sometimes across the country, for a new opportunity.  For some, this is as easy as cancelling a month-to-month lease, giving 2 weeks' notice, hopping in a U-Haul and making an independent move.  For most, this is not the case.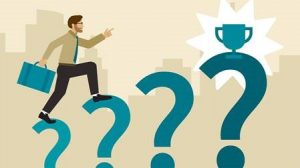 We, not only as recruiters, but as your advocate, need to know other factors at play.  When we are asking about your family situation, we are ensuring that any objections from children or significant others are addressed early in the process and not during the acceptance stage.  For example, we have found that young children are easier to move compared to older children.  Many older children with close friends and extra-curricular activities, may be more of a challenge.   If we ask about your spouse or significant other's occupation, it's not us trying to be intrusive, but rather making sure you have given thought about their future employment in a new geographic area and if we can be of any assistance.
The principles above also go hand-in-hand with your hobbies outside of work, your ability to handle new commutes, and even adaptability to new climates.  For local candidates we still need to know all of this information to make sure all bases are covered.  This could be in regards to a new commute, new work schedule, or new benefits package that could have an impact on you and your family.
For many this is a life-changing decision for their family, and we want all parties, including the candidate, client, and associates at Germer to be comfortable and on the same page throughout the process.  Confidentially is our stock and trade and it's in our best interest to build trust with our candidates and clients.  Major decisions are hard, but through our process, and getting to know our candidates on a personal level, we build lasting and successful relationships.