Going Full Circle
By: David Naider
Earlier this year, I had the opportunity to get to know a new candidate that we had not connected with before. It was just before the COVID-19 pandemic became widespread, and I never knew how this initial contact could come full circle to where I sit today. This candidate, with 15+ years of industry experience, had been passed over time and time again for what she believed she truly deserved in her career. She was energetic, enthusiastic, and brought a wide range of experience to the table.  She was willing to move her family and take a risk, and I was ready to do my best to represent her to a client. After one unsuccessful introduction to a client, it seemed that number two was the charm. It was clear that her energy and enthusiasm was a big factor for the client. This was one of our first candidates to interview 100% virtually and was a learning process for all parties involved. Even on our end, as we prepare a candidate for an on-site visit, we had to ensure that everything she was looking to learn and find out from her interview, in lieu of an on-site, would suffice if she wanted to move forward and join the organization.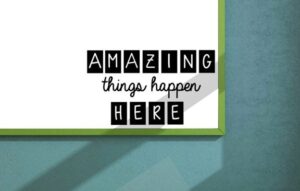 After an initial phone and video interview, it was apparent that her energy and experience would be the right fit for this quality manager role. The feeling was mutual on both sides of the table, and the candidate was excited about this opportunity. All aspects came together quickly, from a fair salary to a nice relocation package and an agreed upon start date, and I figured this would be a "feel-good" placement and the rest would be history.
Fast forward several months and we are at the worst levels of infection since the start of this pandemic, and we are all fatigued and waiting for the light at the end of this very long tunnel. As we have been moving forward and working remotely during this pandemic, our candidates, simultaneously, are putting their best foot forward as well to keep their essential businesses moving along.  This candidate that I first met in March and placed as a quality manager is working with an organization that is manufacturing a key component to a vaccine that may be on the market soon.  We all wonder what we can do to get though difficult situations or help a candidate looking for a better opportunity, but I had not thought about how a placement could make me feel when I know the product they are helping to produce could affect me and my family on a personal level.  The moment I realized I had made a strong quality placement in an organization manufacturing a component key to a likely COVID-19 vaccine, I was thrilled.  We might ask, "What can we do during difficult times?" My answer from this eye-opening experience is to power on as life is unpredictable and everything happens for a reason.