Recruiting F.A.Q.s
Written by: Liz Bae, Associate Pharmaceutical Recruiter
---
Why do recruiters ask so many questions? Can't they just send my resume over to companies and see what happens next?
We often receive questions from candidates regarding our process. Check out some of these FAQ's and our responses below:
I'm looking for a better opportunity, isn't that what everyone wants? Sure, everyone wants a "better opportunity," to a certain extent. However, everyone is different when it comes to how they define it. We want to know and understand your own story. What motivates you to go to work every day? What aspects of your job interest you? What do you wish you could change about your current job? Your answers are extremely important for us to understand what drives you to work every day and what ultimately makes you happy. If you are one of those many individuals who aren't quite experiencing a high level of satisfaction at your current employment, the last thing we, as recruiters, want to do is to put you right back into that similar situation. This is to say, the more candid you are with us during the recruitment process, the more we can help you.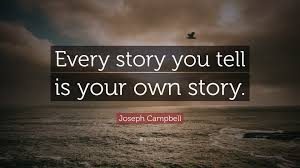 I spoke with you 2 months ago- why are you asking the same questions again? We always want to make sure that we have the most up-to-date information regarding your background. We don't ever want to assume that we are fully aware of your situation. Things in life can change on a regular basis and to make the process smooth, we need to make sure our information is current.
Why are you asking about my salary information? We are the recruiting experts within the pharmaceutical industry, and we have a very good understanding of the market and the salary ranges in the industry. Understanding your salary information is vital in the process so that there are no unrealistic expectations at any point in the process. Just like we strive to build relationships with our candidates, we also have great relationships with our clients, and we can advocate on your behalf.
To sum it up, our job is to place the right person in the right role.
All of the questions regarding experience, salary and personal information are pertinent in us helping you find the right role. In fact, transparency, confidentiality and trust are what we value the most in our practice and we do expect candidates to be candid with us throughout the process. The entire process can take a few weeks, a few months, or even a few years – ultimately, we are here to help you to find a job that could provide you with a long-term happiness, not something that is a short-term fix.
Did this blog help you answer some of the questions that you may have regarding our recruitment process? Comment below if you have any additional questions – we would love to answer those for you!