Trust the Process, Recruiting Takes Time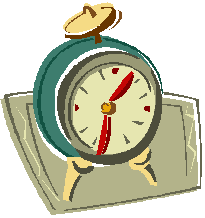 Written By: Allison Flitter 
---
For me, recruiting is about building a relationship with our clients who are looking to hire someone, and with candidates who are looking for a job. Every day we talk to people who are either looking for a job that offers something more or were laid off from their last position during a downsizing. We work to match that person with our clients who can offer them what they want.  However, it can take some time for one of those clients to have a position that is a fit for a specific candidate. Although it can take a lot of time, it is important for us to stay in touch with our contacts who are open to new things because situations change constantly, and new positions open almost every day.
About a month into working at Germer International, I spoke with a woman who really enjoyed her job but referred a friend who was actively looking for a new position. I spoke with her friend who was looking for a supervisor level or higher and was open to relocating. Although we had an opening that was almost a fit, it did not work out.
The candidate and I stayed in touch over the next couple of months about other positions that were opening up and how his other interviews were going.
One day, about 7 months after first talking with this candidate, we started working on a manager level role that seemed to have everything he was looking for. We were able to connect about this job and submit his information.
After helping him through the phone interview and the on-site interview, it was time to see if an offer was going to be made. We worked closely with the client and the candidate to fairly represent both sides during the negotiation process.  After months of job searching, it felt great to tell him that the client was offering him the job he really wanted. He accepted, after almost a year of searching for a new role and has since started working and loving his new employer.
Working with people over a period of time, even when we might not have a perfect job for them, is what we focus on here at Germer. We want to continue working with these great candidates until they land a position that helps them meet their career goals, whether that is with or client, or not.