So I've Decided I'm Ready to Consider New Opportunities
—what the HECK do I do now?!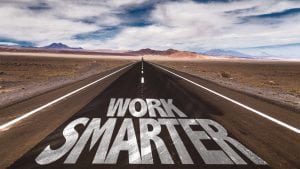 Written By: Christina Goodreds, Pharmaceutical Recruiter
---
Searching for a new job is a full-time job and there are some important things to consider if you want an employer to come to you. This blog post will help you understand what to do if you don't have 8 hours a day to devote to job searching.
Your best bet is to update your LinkedIn profile. I know, I know, did anyone ever really get hired from LinkedIn? The answer is YES! So what are the most important aspects of your LinkedIn profile?
Your headline is critical. When someone does a general search and your name pops up, your headline will be featured in the initial search. Your headline should be something compelling that will make employers WANT to visit your profile. You could use your headline to let employers know you're actively looking, or to point out something unique about the type of work that you do.

Nobody (including you) has the time to read paragraphs (which is why this blog is not in paragraph form!). Make sure when you're listing your responsibilities/accomplishments for each position, that you're doing it in bullet form. Also make sure that you're copying the MOST IMPORTANT responsibilities/accomplishments.
Your other best bet (if you want employers to come to you) is to get with a recruiter in your industry. There are lots of recruiting firms out there that specialize in certain areas (like Germer International specializes in Pharma/Biotech) and there are many benefits to working with a recruiter.
We are specialists in our field: we have connections, we build relationships, we ask the right questions, and we know a LOT of people in the industry. Even if there is nothing open when you first get in touch with us, chances are we know someone and can network for you.
We can follow-up! We can advocate for you and follow up on your resume. We have relationships with our clients, and they value our professional recommendations.
We will build a long-term relationship with you. We will coach you throughout the process and we will want what's best for you because that's why we started doing this job! The best part is—if one opportunity doesn't work out (for any reason), there are plenty of others and our job is to follow up (see #2) and make sure that we find you the perfect match.
When it comes to job searching, you don't want to spend all your time filling out mindless applications on job search engines. There are more practical ways to find your dream job and we are here to help you find it!
Think about it—if you had to guestimate how many hours you've spent searching for and applying to jobs with no luck, what would that number look like?