Clients Have Questions Too!
Written By: Catherine Stier, Director of Innovation & Recruiting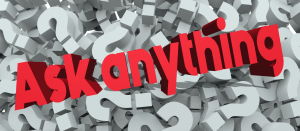 ---
At Germer International we strive to create a partnership with our clients, one where there is an openness that encourages honesty and directness. We realize that a lot of HR partners have backgrounds that specialize in diverse areas of HR, and we like to offer our expertise in the candidate market and the pharmaceutical industry. Thankfully, our clients have valued this partnership enough to ask some great questions. Below are a few of them:
Frequently asked questions from our clients about Germer:
What do you specialize in?
We specialize in the pharmaceutical & biotech industries. Analytical & Quality positions are our most frequently filled positions, however at any point we are taking job orders for positions in engineering, business development, regulatory, medical affairs, clinical, and more.
 No really, but what area is your specialty?
It might sound good to say "we only specialize in Quality" but, the truth is, we have a wide network of professionals who all have a wider network. Our relationships allow us to reach out to candidates and gain information and referrals for people in other functions. For example, we've had a Validation Engineer refer a Microbiology Manager. If you need a position filled in pharma or biotech, we can do it.
How quickly can you provide us candidates?
We typically submit resumes within the first week of the search, and then continue to submit as quickly as you can respond with feedback. We all know that there are underlying requirements that aren't listed on a job description. As we work on a job we realize that every candidate won't be a perfect fit, but we will take chances in sending candidates that might be a great fit in almost all areas. To fill the position quickly, client feedback is crucial in refining our search.
What salary range should we offer for this position?
With our market expertise, we will never direct you to Glassdoor, but instead offer to perform market research. With the goal of setting expectations upfront, we are happy to start a search without a specific range, rather, provide you with candidates, what they're making and what salary they want. We hope that this real-time information will give you confidence in staying competitive. We can even help you to develop a job description. (Read this earlier blog for more info on that!)
How do you find your candidates?
Magic! Well, not really, but it might seem that way! We realize that some of our clients exhaust all of their resources before reaching out to a recruiter to assist on the search, yet somehow we are able to provide unique candidates. Usually this is through reaching out to passive candidates that we have created relationships with in the industry and we keep in touch with through our database. They answer our calls because they know we won't waste their time and they will explore opportunities or refer others because they know we only work with clients that treat employees well and have a bright future.
As a hiring manager or HR partner, what are some questions you get all the time?