Why are scope calls important?
When we receive a new position from a client we could start working on the position right away, but we often ask our clients to set up a scope call. What is a scope call and why do we prefer to set one up?
A scope call is a time for the hiring manager, HR and the team here at Germer to get on the phone to talk about the position. This call is used to talk about specifics of the role and especially to learn about things that may not be listed on the job description.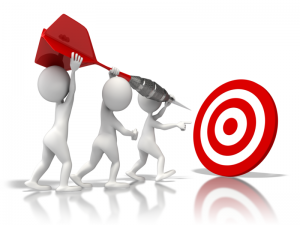 During the call, the Germer team will bring up any potential concerns we could see arising based on our industry knowledge. When we bring up these potential objections, the HR representative or the hiring manager can help us to prepare for those objections or we're able to come up with ideas to make the role more competitive with the industry. For example, a candidate may ask about the stability of the role. When we hear directly from the hiring team what their perspective on the stability is, we are able to better ease a candidate's concern.
The major takeaways from a scope call are, but not limited to:
Learning why the position is open
Something that may not be on the job description but can be a plus for a candidate
Learn more about the company to sell to the candidate
Learn about the internal reporting structure, and team dynamics
Get a feel for the hiring manager's style and personality
We use the takeaways from scope calls to better target candidates for the organization and to better represent our client. When working just off of the job description, we could miss key aspects of the job that are important but not put into writing. It can be hard to make time in a busy schedule for these scope calls, but the time it takes to conduct a scope call can make the strength of candidates in the pipeline that much better.