Why Constant Communication with the Client and Recruiter is Key!
By David Naider
Constant communication with the client and the recruiter (us) is not only helpful, it's a must in a successful partnership and successful collaboration.  Whether it's allowing us to gather the necessary information for a complete job order or working out the finite details while closing a candidate, constant communication is a must.
For starters, an initial job order and specifications for the right candidate is likely to change throughout the search.  A job order covers information about the client, position, responsibilities, salary range, and other important roles and responsibilities a client is looking for in the right candidate.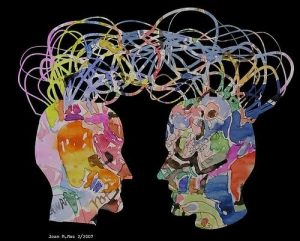 When we submit candidates, the important information we ask in return is feedback.  This feedback will allow us to tweak and make any changes in our current search and find a better suited candidate.  Without this communication we will not have the ability to make the alterations necessary for our client to be presented with the candidates they are looking for.
The constant communication between us and the client needs to continue throughout the scheduling process for the candidate.  For the candidates, this may be the important first impression they are having with their organization.  Streamlined communication with it comes to scheduling phone, video, or on-site interviews will put the candidate at ease knowing everyone has their ducks in a row.
Even once an offer is made and accepted, the communication in regards to onboarding, background checks, relocation, is still a crucial step in our recruiting process.  For many candidates this is a high stress time and no parties would want a deal to come apart due to an avoidable issue or miscommunication in the final steps.  We look forward to chatting in the future and I hope this sheds some light on the importance of why we do things the way we do!