Candidate and Recruiter Communication 101
By David Naider 
For starters, please reference my previous blog "Why is the recruiter asking me personal information."  I believe this will be a good starting point before moving forward.
For candidates already in or entering the workforce, working with a recruiter is a new experience.  With us, the team at Germer International, I think the most important thing for a candidate to know about working with us is that communication is crucial.  Communication from the candidate to the recruiter, communication from the recruiter to the client, and relaying communication from clients to candidates.  We want to build a lasting relationship not only in this placement, but for future endeavors we may play a role in as well.
We want to build a rapport with our candidates, and that is done through constant co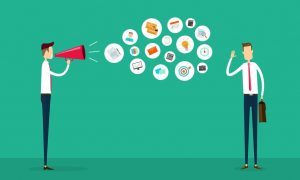 communication.  We will always keep you in the loop even if we are simply relaying that we do not have any updates on your candidacy.  We will communicate important steps in the placement process, as well as ask you to do the same in return.  We want to be sure that if there is anything important to relay from you to a client, that we are your voice and we do so in the most effective manner.
Sometimes you may think that the calls, e-mails, and texts are excessive.  We can assure you that we are doing everything in our power to keep you engaged, in the loop, and ready for any exciting next steps in the placement process.  So next time we're chatting, remember, have fun!