How one call changed my career and can change yours!
Written by: Les Schafer
Go back in time to the year 1998. I was a Project Engineer for a construction company sitting at my desk in an open cubicle environment. My phone rings and I answer it. Long story short it was a recruiter asking me if I was open to considering new jobs. Thoughts in my head at the time included, how did you get this number and how did you know I might be interested in a new role. It turns out I was thinking about making a move and going from a smaller company environment to a larger company environment that had more processes in place to make a construction project run smoother. I wanted to learn and grow in an area that I was not getting adequate training in. Funny thing is, I never told anyone that information, so how did this guy know I was looking?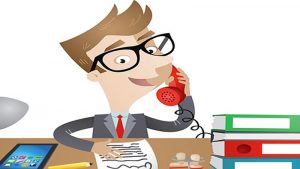 I interviewed, I got the job that I wanted that I didn't know existed until a recruiter called me. Turns out for both the recruiter and me, it was perfect timing.
Good recruiters are looking for you because they want to get to know you, do the best for you and present you with job opportunities that match your criteria for what you would like to do next in your career. If the role includes a relocation than the new position needs to be in a location that works for the entire family.
A good recruiter is there to help guide you through the process. From submitting your information to formally introducing you to the company all the way up to securing an offer. They will even help guide you with through the onboarding process as well as how to give your notice and what to expect.
A good recruiter typically has a direct line of communication to the HR partner working with the Hiring Manager or they have a direct line of communication to the Hiring Manager.  Either case is better than a direct line of communication with an applicant tracking system.
If your recruiter is good, they will do what they can to ensure you get feedback. Positive or Negative – the good recruiters will call back with the negative feedback – why? because they care, and it could help you prepare for your next interview with another employer.
If your recruiter is good, they will be your voice in the negotiation process. If you are looking for more in base salary, more in relocation assistance or more in a potential sign on bonus they can help you make the case.
If your recruiter is good, they will be able to tell you their professional opinion on what is not fair and reasonable and if they think you are asking for too much and risking severing a potential relationship with the company.
So next time a recruiter calls you, take the call and get to know the person on the other line, because who knows? It could be the start of a beautiful professional relationship.