Why I Do This Everyday
Being a recruiter is hard.  Besides our own work and effort, we have little control over the process and that can be one of the most challenging parts of the job.  However hard it can be, it is ultimately worth the joy of building relationships and helping people change their lives.
I have been with Germer for about a year and a half now and have worked with the same candidate for almost the entirety of my time here.  This candidate put his faith in me, and together we probably looked into over 10 different positions.  Through all the interviews, rejections, and disappointments, we built a relationship.  I learned about his family, his aspirations, and really understood what he was looking for in a job.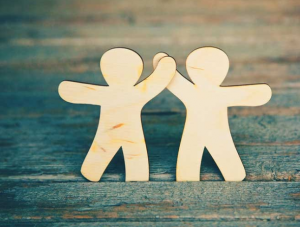 Recently, I was able to help him find and start in a new position.  It has been a long process, for both of us.  Out of the handful of people I've helped find a new job, I can honestly say I am most excited for him.  The relationship we built over the past year and a half made all of the hard work worth it in the end.
I spoke with him a few weeks after he started, and he told me how much he enjoys the area, his team, and the work his is doing. Hearing that he and his family are happy and excited about the future and knowing that I was able to help him achieve that, is why I choose to do this every day.