How Companies have Pivoted in 2020
By Les Schafer
What we have seen in the pharmaceutical industry in 2020, when it comes to opening and closing positions has been that the companies who were proactive and quick to adjust in implementing a virtual interview experience, were the ones who won recruiting in 2020.
Being in this business now for the last 10 years it has been very eye opening to see how in the past  companies would conduct multiple phone interviews then sometimes 1 or 2 onsite visits before they extended an offer.  Now companies, depending on the level of the position, are conducting 1-3 video interviews (with varying degrees of complexities – multiple interviewers, panels, presentations, on-site video tours, etc.) and now are able to extend offers after sometimes just 1 video interview but more than enough times after the completion of 2-3 video interviews. For some reason they also seem to be making quicker decisions.  In short companies have been able to streamline the process and save both time and money.
Another impact we have seen is that some companies who in the past were adamant about a new employee needing to be onsite and move to their location are now more open to them working remotely.  It is still taking time for these conversations to be had internally with different departments and hiring manages and team leads to see what will work and what won't, but in the end we are seeing more flexibility on this issue than ever before.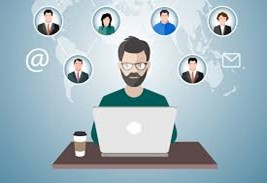 So Bravo!, to those companies who are out there putting together innovative virtual hiring experiences and also Cheer's!,  to those same companies who are able to re-think their current business model and drivers and see that they can now hire pharmaceutical professionals to work remotely.
To Candidates out there we would advise to stay patient and be open throughout the interview process. Some companies are still trying to figure out what positions can be remote and what positions need to be onsite. In addition, these same companies are also still trying to fine tune their interview process in this new era of virtual onsite interviews.
Happy recruiting and job hunting!