Making the Connection
Connections are key in any industry. But how do you make connections? When you first start out in a new industry or position you are always working to make connections. Recruiting is built on connections and keeping up with those connections is key to success.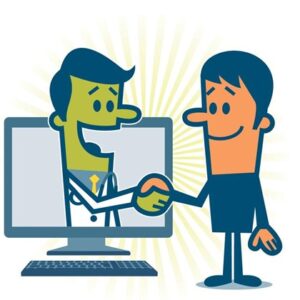 In the last blog, we discussed "What Makes a Good Recruiter". One of the key points is that a recruiter needs to be patient. When building a connection with candidates, coworkers, and clients, it takes time. Over the past couple of years that I have been with Germer International, I have worked to build my connections and to continue the relationship with all my connections.
These connections will not come over night. After having weekly calls with a hiring manager for some time, the hiring manager unfortunately decided to leave our client company. Although we were no longer working with this hiring manager, I kept in touch. This connection was going to work at a new organization, so we stayed in touch in case they ever began to actively look for a new role.  I also was able to give them a call about potential opportunities that they may be interested in.
Luckily after a couple of months with the new organization, my connection was really enjoying her work. Since we stayed in touch, after a couple of months checking in, my connection reached out to me with a new opportunity to partner. Even though we had never worked with the new organization, she knew the quality of work we brought as a company and wanted to work with her at a new organization.
By staying in touch and staying patient, we are now working with my connections new company and helping her new organization grow!